ReinnolC LLC: Innovations in engineering
4

July 2019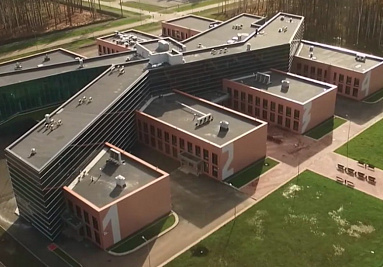 ReinnolC LLC is a Russian innovative engineering company which have unique expertises of calculation and production of highly efficient heat exchange flow control equipment.
The key competencies of ReinnolC are focused on the development of equipment and the implementation of automated complex solutions based on rising the power and capacity of heat exchange and filtration devices, engineering processes, metallurgical heat engineering and chemical apparatus.
ReinnolC's technologies allow to reduce energy consumption for oil-and-gas production, petroleum chemistry, metallurgy, power industry, pulp and paper industry etc.
Company produces heat exchangers, apparatus of chemical processes, apparatus of metallurgical heat engineering, apparatus of combustion, filtration equipment, evaporation and distillation equipment, provides complex engineering services and services of contract manufacturing.
The main advantage of ReinnolC involves applying brand new technologies based on the long-term experience. Besides, in every single case company provides the customer with the detailed calculations of the equipment and processes, that allows to choose the most effective solution and at the same time to keep within the specified budget.
The technologies developed by ReinnolC help to increase the efficiency of the heat exchange equipment, heat transfer and reliability. Company designed a unique heat exchange intensifier - a tube with a transverse ring knurling with multifunctional ultra-thin polymer coating. This technology allows to decrease the heat exchange area and increase the heat transfer coefficient up to 70% as well.
Replacing a traditional heat exchanger with the one based of ReinnolC's technology the customers receive two times more space-saving equipment as compared with analogues.
Contacts:
info@reinnolc.com
+7 343 383 07 14
Russia, Yekaterinburg, Konstruktorovst.5 - 436