Preview: Business Development Institutions Forum
15

February 2019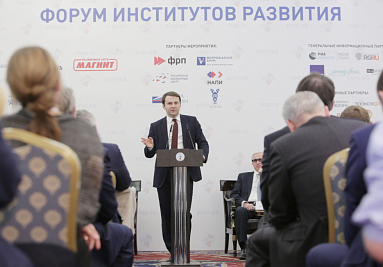 March 11, the Forum of Development Institutes will host at the Ritz-Carlton Hotel in Moscow. The agenda of the event will include issues of financial and non-financial support for projects of Russian companies with investment attractiveness and export potential, with a view to their further development. The Forum is organized by the Russian Union of Industrialists and Entrepreneurs, the Chamber of Commerce and Industry of the Russian Federation, Business Russia, Opora Rossii, Vnesheconombank, the Industry Development Fund, the Russian Export Center, the SME Corporation. The Association of Clusters and Technoparks of Russia is the industry information partner of the Forum.
The forum is a dialogue platform where various aspects of interaction between development institutions and the business community, effective practices, tools, new approaches in the field of state business support to ensure an economic breakthrough and achieve national development goals are discussed. In 2019, the forum main ideawill be the importance of development institutions in the implementation of national projects.
As part of the panel discussion, it is planned to discuss current changes in the system of development institutions in Russia, the quality of interaction between institutions with each other and with the business community, and the problems of accessibility of government support programs for businesses. Also, representatives of the business community will be able to present promising projects in order to obtain funding and other support tools for their implementation.
The audience of the Development Institutions Forum will be comprised of heads of federal executive bodies, major business associations, leading development institutions, large and medium-sized companies, industry associations, and financial and banking institutions. Registration of participants on the official website of the Forum http://firrf.ru.