III Association Forum of Scientific and Technological parks and areas of high and new technologies "Silk Road" will be held in Russia
24

May 2017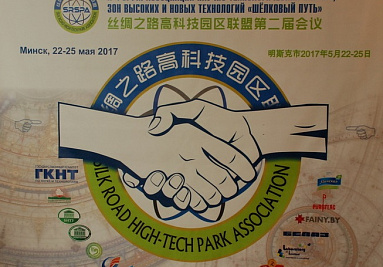 The Association of clusters and technology parks participated in the II Association Forum of Scientific and Technological parks and areas of high and new technologies "Silk Road" (SRSPA) was held in Minsk, The Republic of Belarus on May 22 – 25, 2017. Andrey Shpilenko, Director of the Association, is a deputy director of SRSPA from the Russian Federation.
SRSPA was established in July 2016 with the support of Ministry of Science and Technology of the People's Republic of China. The main objectives of SRSPA are to contribution to multinational comprehensive scientific and technological cooperation on the territory of the countries, which are situated along the route of the Silk Road. Nowadays the Association involves more than 110 subjects of science and innovation activity from 10 countries across the world (China, Belarus, Russia, Ukraine, Georgia, Armenia, Kazakhstan, Lithuania, etc.) SRSPA includes science and technology organizations, agencies, which provide professional services; research institutions from the countries and regions, which are cooperation partners within the frames of strategic projects on the Silk Road Economic Belt and the Maritime Silk Road of XXI century.
In the frameworks of the II Forum a working meeting «SRSPA – strategy of sustainable development under conditions of globalization» was held. The participants discussed the Association activity results for 2016 and confirmed the work plan for the short-term. It was unanimously resolved that the Russian Federation will become the venue for the III Association Forum.