Krasnoyarsk Economic Forum 2017
22

April 2017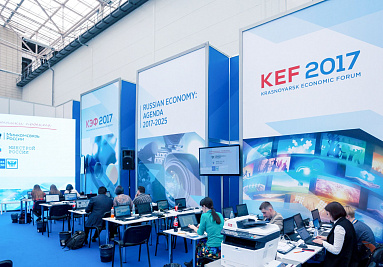 The Krasnoyarsk Economic Forum "Russian Economy: Agenda 2017-2025" has been declared closed today, on April 22. The main issues discussed at the forum were strategic steps needed to be taken for the development of Russia in the medium term and the introduction of modern management technologies.
The KEF sites were attended by more than 5 thousand people from 20 countries and over 50 regions of Russia. More than 100 events including 65 discussion areas and brainstorming sessions were organized.
Forum's discussions were attended by Deputy Chairman of the Government of the Russian Federation Arkady Dvorkovich, Minister of Economic Development of the Russian Federation Maksim Oreshkin, heads of federal ministries and departments, Plenipotentiary Representative of the President in the Siberian Federal District Sergei Menyaylo, regional governors, heads of largest companies, representatives of the expert community and public organizations.